1) Lancome Dual Finish Versatile Powder Makeup in Neutrale II ($35.50 USD)
Earlier in August I purchased Lancome's Miracle Teint Foundation in Buff 5C ($37 USD) because Lancome was doing a promotion with Macy's. Spend $35 and get a free makeup bag with 6 deluxe samples. As I am a sucker for foundations and the MUA did a fabulous job on my face, I splurged. I will do a review of the Miracle Teint later on. After, the MUA used the foundation on me, she topped it off with a bit of dual finish. I did not purchase it at the time because I felt it was unnecessary, since I already own MAC's Studio Fix powder foundation. Oh... but that all changed when I received an email from Lancome saying that I will get 5 free lipsticks for my birthday with any $35 purchase. Light bulbs flickered and the powder danced itself into my shopping cart.
2) Daisy by Marc Jacobs 1.7 oz ($62 USD)
I've wanted this perfume for the longest time, but the price held me back. Not to mention every other teenage girl owns this. Sad but true. We can't all be unique. My signature scent has always been With Love by Hilary Duff (please do not judge me until you've sniffed this). However, With Love is a bit too strong for summer. And well, Daisy is Daisy and daisies are just so summery. What really made me make the leap (aside from a $30 gift card from my sweet god-sister) is that the boyfriend loves the smell of this thing. Oui Oui.
3) Naruko Total Defense Moisturizing Night Repair from their Narcissus line ($21-24 USD)
I only recently discovered this Taiwanese skincare brand through Youtube. I am finally embracing multi-step skincare routines that only Asian women (to my knowledge) indulge in. They do not believe in just cleansing, toning and moisturizing. Oh no no. We've got liquid lotions (which is what this night repair is), serums, treatments, masks, etc... It's all customization really.
I use this night repair lotion right after my Thayer's Rose Witch Hazel toner and before my serums. The purpose of this is just like it's name: to repair the irritated and damaged skin from daytime. Do you NEED this? No. It's a luxurious comfort.
4) Naruko Niaouli & Tea Tree Sebum Control Night Gelly
($20 USD, I purchased this for $12 on eBay)
I bought this before the night repair because I believe that one of the most important thing anyone needs in their skincare routine is a good night time moisturizer. I am prone to acne and I have many acne scars/pigmentations that I am dying to get rid of. Tea Tree is a very popular treatment for acne. I've previously used
LUSH's Tea Tree toner
. What's so great about this gelly is how light it is. This is the last step of your routine and the purpose of it is to seal all your skincare products in. You will literally feel the difference. The morning after my first try, I felt how plump my skin was. I am looking forward to trying other night gellies from this brand.
(www.naruko.us)
5) E.L.F was doing a warehouse sale. If you spend $15, shipping was free. I've purchased from E.L.F before (mostly brushes) and I absolutely hate to pay for shipping so I always save up till it meets the limit for free shipping. That usually takes a while because there aren't a lot of things I want from there. So this time around I picked up the following:
a) Angled Eyeliner Brush
b) Small Angled Brush
c) Eyelash Curler
d) Eyeliner Brush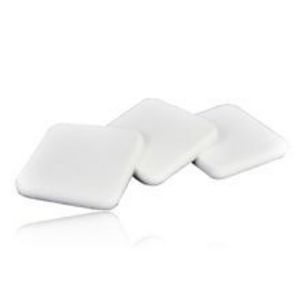 e) 2-in-1 Sponges (Set of 3)
f) Daily Brush Cleaner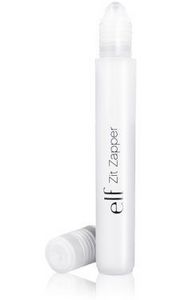 g) Zit Zapper
That's it for this haul. Will keep you posted on how some of these things work for me after a longer period of time. Feel free to message me with any questions.
Later!
-Salina